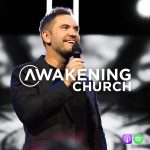 The church has a choice to make right now – who will we be in our relationship to culture?
In this encouraging message, Pastor Jordan Boyce shares some God-given keys for how to have faith during this time where everything seems to be shaking.
We are called to follow Christ, not culture.
Want to learn more about Jesus? Visit: http://www.AwakeningChurch.org/Jesus